PENDANTS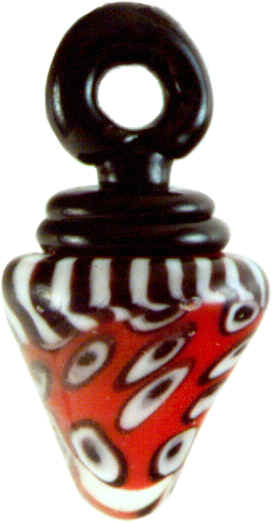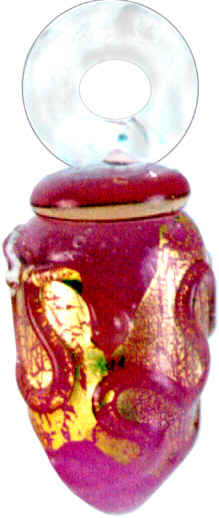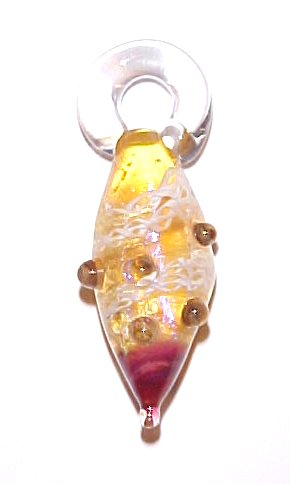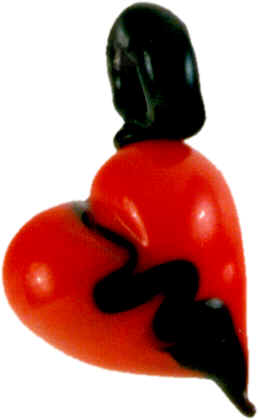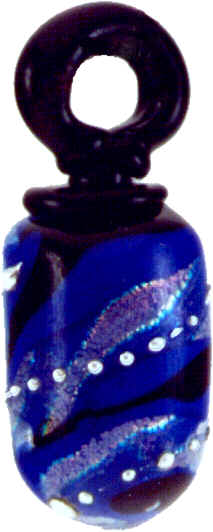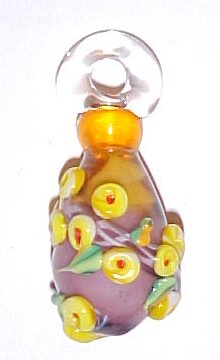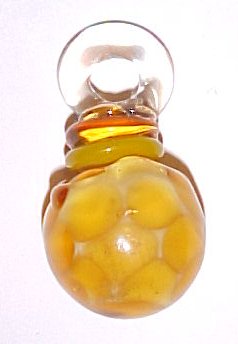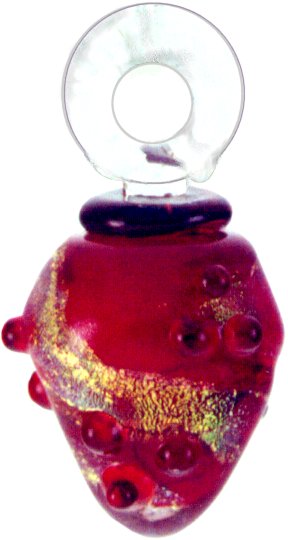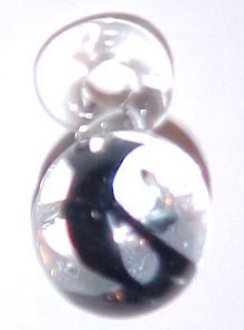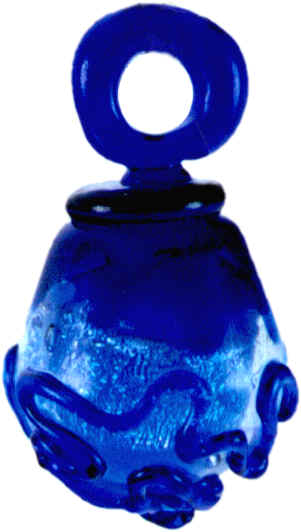 An assortment of glass-looped pendants.
Glass-looped pendants started as experiments in marble making and continue to evolve. They are generally built up layer after layer into complex miniature works of art. They can be round, square, flat, cone-shaped, heart-shaped - anything I think up. Size averages one inch plus the loop, which has a hole large enough to slip over the end of most chains. Almost all pendants are One-of-a-kind. Visit my studio to see what is currently available.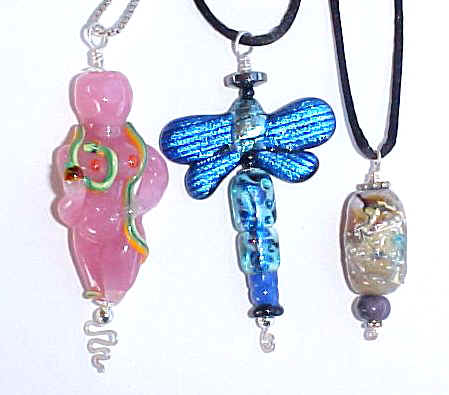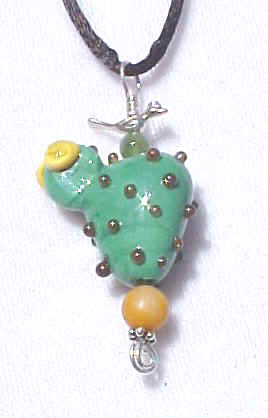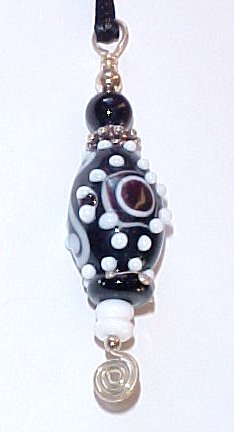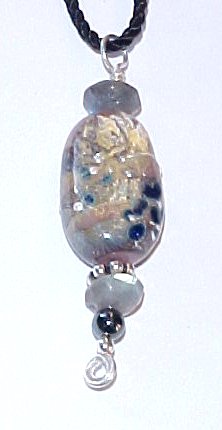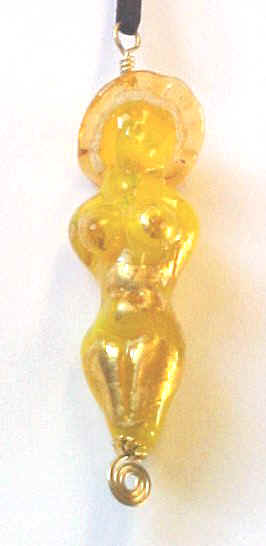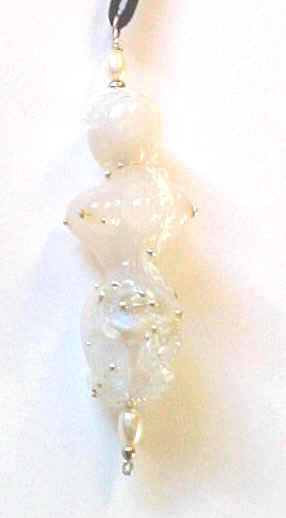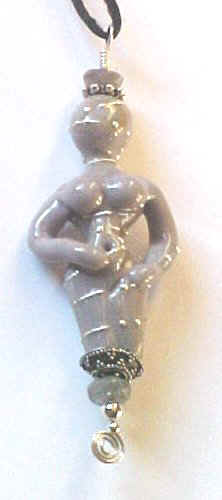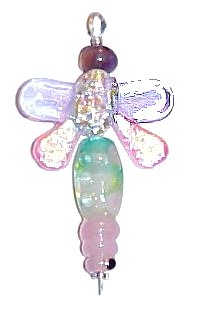 An assortment of Fancy Pendants.
These elaborate pendants are strung on sterling silver or gold-filled wire and are accented with stone beads, precious metal beads and glass accent beads. Dragonflies have cast sterling silver or fused glass wings.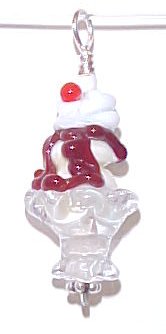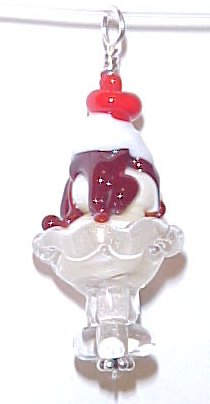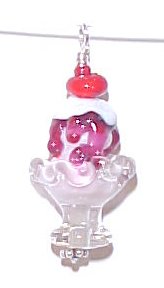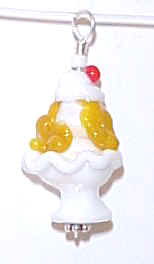 Sundaes! Hot Fudge, Strawberry and Caramel
Approximately 1 inch long on silver wire with silver accent beads.
Pricing
| Description | SKU # | Price |
| --- | --- | --- |
| Looped pendants on satin cord | PdLp* | $20.00 |
| Fancy Pendants | PdFancy* | $35.00 - $50.00 |
| Large Goddesses | PdGds* | $50.00 |
| Sundaes | PDsnd* | $20.00 |