ABOUT ME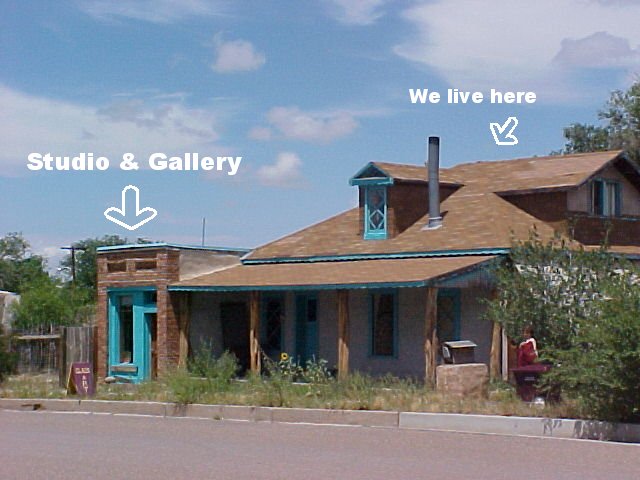 My home and studio are in the beautiful mountain village of Magdalena, New Mexico.
Famous for its cattle drives until the 1960's, Magdalena now boasts a diverse population of ranchers, high-tech scientists, and artists.
Learn more about Magdalena at:
The Official Magdalena Website
My studio is in an old brick-faced adobe store front attached to the house. We have heard many stories of previous occupants including a dentist, an undertaker and a one-woman bordello. Any or all may be true.
Currently, the front third is my gallery in which can be seen many items not found on this website. The rest of the building is workspace where I create all my lampworked and fused glass treasures.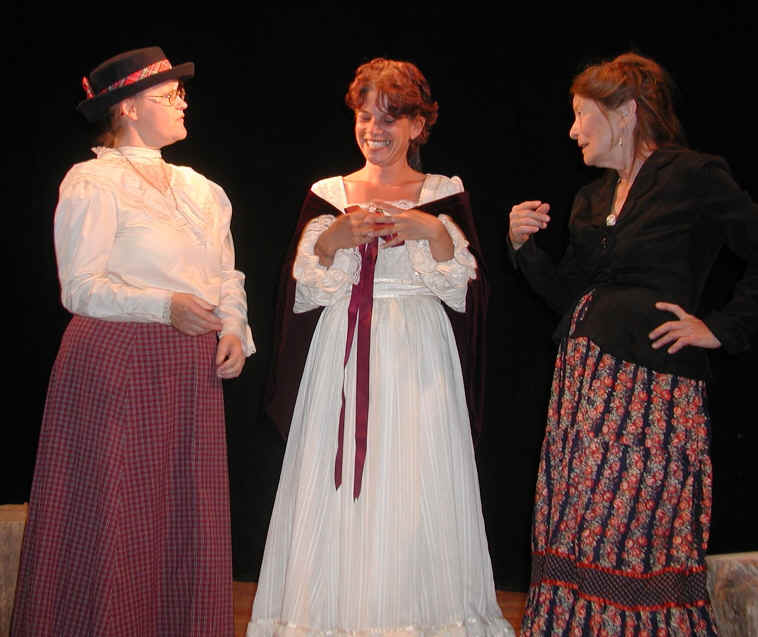 Here I am in another context - being Annabelle, the southern belle (center) in The London Frontier Theatre's original production of Stagecoach to Decameron. Chris Smith is on the left and writer/director Donna Todd is on the right. Visit the London Frontier Theatre's website at
London Frontier Theatre Company